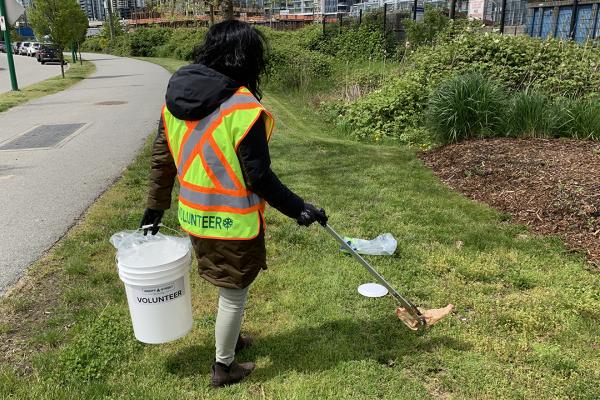 About the Program:
Who can participate?
All are welcome. Volunteer as an individual, family, business, organization, or as part of a group of friends or neighbours.
What is involved?
As an adopt-a-street volunteer, you will collect small amounts of litter from streets, boulevards and lanes at least once a month for a year. We'll provide the tools and supplies you need, including safety vests, litter pickers, gloves, buckets and bags. You are required to wear the safety vest and gloves while cleaning.
Why participate
You can help support City crews by keeping your neighbourhood street clean, litter-free and beautiful. By participating in adopt-a-street, you will be:
making our city look healthy and vibrant

joining a great cause and creating a sense of community and purpose for friends, family, and colleagues

helping protect our waterways by reducing pollution in storm water runoff




setting a good example for others to follow
---
Click on the map below to find a street: