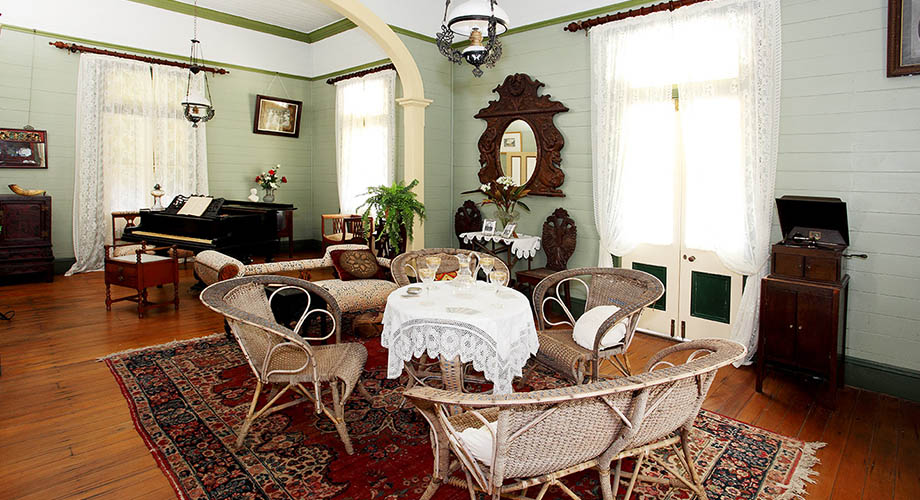 As a National Trust Queensland Heritage Volunteer, you'll love being able to enjoy the grounds of the Townsville Heritage Centre. Learn the history of the buildings and the fascinating stories of the people who lived in them.

Established by the Townsville Branch of the then National Trust of Queensland in 1978, the Heritage Centre is quintessential Townsville heritage. With its collection of heritage-listed buildings dating back to the late 1800s, the Townsville Heritage Centre presents special insight into the lives of workers, wealthier businessmen and professionals in the late 19th and early 20th centuries.

The main villa residence at the site is, 'Currajong', a large single-storey house, constructed in 1888 of timber, large rooms opening through French doors to wide decorative verandahs and was built for the more affluent resident. Currajong was constructed on the then outskirts of Townsville and was later commandeered to serve as a RAAF Hospital during the war.

There are two additional dwellings at the site set amongst tropical gardens. The Townsville Heritage Centre is important and much-loved community heritage place. Townsville Heritage Centre is popular for weddings and events as the stunning surroundings and immaculate gardens make it an ideal venue for many occasions.
Interested in volunteering?
We have a range of volunteering opportunities available at this special property. There is sure to be something that appeals to you!
Need more information?
Please contact the friendly Heritage Site Coordinator on 07 4771 5873.