Wolli Creek Bush Regeneration Volunteer Position (Greater Sydney Area)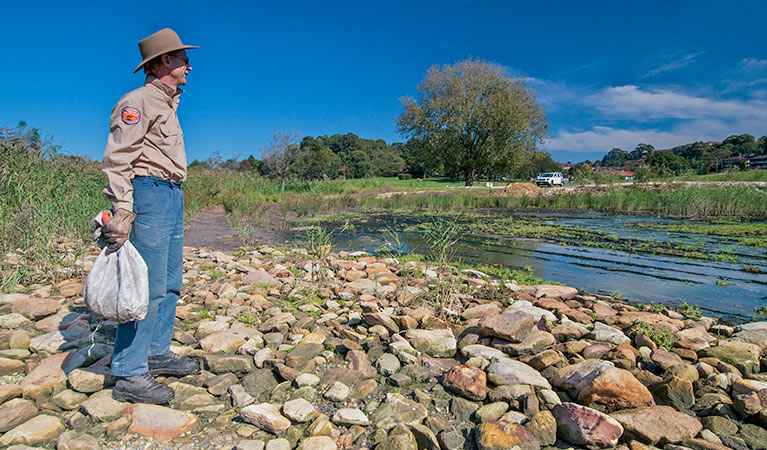 Photo above: John Spencer
Volunteer with Wolli Creek Preservation Society to help protect the last area of substantial bushland in Sydney's inner south-west. Be involved in volunteering activities such as weed removal, bush restoration, tree planting, bird surveys, bat counts, stream watch, administration, campaigning and promotion.
Work
Bush regeneration, weed and pest management
When
Each team works on a site once a month from 9am to 12:30pm. This includes a break for byo morning tea and a chance to catch up. Sessions are currently held on Wednesdays, Thursdays, Fridays, Saturdays and Sundays.
Where
Wolli Creek Regional Park in Sydney and surrounds
Grade
Medium
You're invited to become part of this important bush regeneration work in Wolli Creek. There are a wide range of volunteering opportunities such as:
Bird surveys

Planting sessions

Bush restoration

Bat counts

Administration

Campaigning

Promotion
For the outdoor types, enjoy fresh air and exercise while working alongside like-minded individuals in the park's bushland, heathland, parkland, wetland and saltmarshes.
When you volunteer with the Wolli Creek Preservation Society, you're provided with training, guidance, information and tools. A map will be sent to you with meeting locations for weekly bushcare, and you'll also receive regular information on upcoming events such as talks, walks and the annual dinner. There's great public transport access to Wolli Creek Regional Park.