Search
Skip Search Section
Department
Interest
Type of Task
Sort By Age and/or Group Suitability
How Often?
Time Commitment
Availability
When?
Dakota County Environmental Resources
Dakota County Recycling Ambassador Program
The Dakota County Recycling Ambassador program provides training on waste reduction, recycling, composting and solid waste.
Ambassadors agree to volunteer 30 hours putting their skills to work. Ambassadors have the opportunity to staff informational booths at community events, make presentations, and work on special projects in their neighborhoods, schools, and workplaces.
Fill in an application
Dakota County Library
Farmington Library, Farmington
Address
508 Third St.
Farmington, MN 55024

Phone
651-438-0250

Regular Hours
Monday–Wednesday: Noon - 8:00 p.m.
Thursday–Saturday: 9:00 a.m. - 5:00 p.m.
Sunday: Closed

Closed on holidays
---
Pleasant Hill Library, Hastings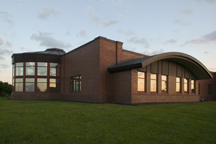 Address
1490 South Frontage Rd.
Hastings, MN 55033

Phone
651-438-0200

Regular Hours
Monday–Thursday: 9:00 a.m. – 8:00 p.m.
Friday and Saturday: 9:00 a.m. – 5:00 p.m.
Sunday: 1:00 – 5:00 p.m.

Closed on holidays
---
Wescott Library, Eagan
Address
1340 Wescott Road
Eagan MN 55123-1029

Phone
651-450-2900

Regular Hours
Monday–Thursday: 9:00 a.m. – 8:00 p.m.
Friday and Saturday: 9:00 a.m. – 5:00 p.m.
Sunday: 1:00 – 5:00 p.m.

Closed on holidays
---
Fill in an application
Dakota County Public Health