Volunteer Visitor- Community Hospital - Farnham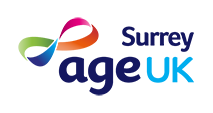 Community Hospital Activities Volunteers facilitate/assist group activity sessions and provide 1:1 visits to patients within community hospitals.
Hours: Ideally 2-3 hours per week – Mondays at 1pm
Supported by: Volunteer-Led Team
Location: Community Hospitals: Farnham
Main duties: Our volunteers;
 Provide weekly visits to older people on ward(s) within a community hospital.
 Provide small group sessions with another volunteer to include reminiscence sessions, art and crafts, crosswords, reading, discussion and other activities.
 Motivate and support older people to engage in small group activities during their hospital stay. This may require encouragement initially to build confidence for patients to join in.
 Providing support to patients to keep them stimulated and engaged.
 Support older people to think through the process of returning home, what support they may require initially and to signpost to other services such as Age UK's Advice and Information service.
 Maintain close contact with the Wellbeing/Volunteer Led Team.
 Provide a brief record of sessions people attend to Wellbeing/Volunteer Led Team.
Personal Qualities:
We are looking for volunteers who;
 Have good communication skills
 Are reliable and supportive
 Can motivate people
 Have empathy for older people and those with dementia
 Can value and respect others' opinions and beliefs
 Have the ability to read and understand Virgin Community Hospital guidelines and policies on Health and Safety, confidentiality etc.
 Can be flexible
 Are car owners/drivers.
Training will be provided prior to working within the community hospitals. The role requires a DBS and two references which Age UK Surrey will apply for on your behalf.
Expenses: Age UK Surrey will reimburse expenses such as travel costs if agreed in advance.
For further information please click on the Fill in an Application button.
Mission Statement
Age UK Surrey aims to:
promote the wellbeing of older people in Surrey
improve public awareness of issues concerning ageing
influence public policy to meet the needs of older people
work with other agencies in the provision of relevant services for older people
If you have the time - however little - there are so many ways in which you can help.
The rewards are great. You will use your skills, meet new people, have fun and find it very, very rewarding. You can be sure that the time you give is making a positive difference to older people in the community.
I would like to volunteer