Engagement and Income Generation Specialist Advisor - posted 13/4/21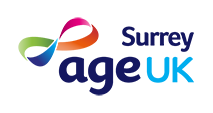 Age UK Surrey are expanding their income generation function by opening charity shops to further engage with local communities. We are recruiting experienced professionals to act as advisors for a 9-month period.
Hours: 9 monthly meetings via Zoom initially (then potentially in Guildford in due course) with the Short Life Working Group (SLWG) April-December 2021
Supported by: CEO and Charity Retail Consultant Location: Surrey
Role: We are recruiting for an Engagement and Income Generation Specialist Advisor. This role is voluntary with the option to become a Trustee if vacancies allow. We are starting with a blank piece of paper and need you to help us.
Person Specification: Applicants should have the following:
 Charity Fundraising experience with an emphasis on Major donor acquisition and cultivation of high net worth individuals
 Experience of high level accountability for project initiation and completion
 Experience of developing a donor pipeline to maximise key areas of growth for projects in the £5,000 - £150,000 range
 Working knowledge of Surrey borough and district council areas, donor profiling and acquisition within each target group
 Experience of driving engagement in local communities through strategic partnerships
 Experience driving an integrated income generation function that is embedded into an organisation
 Experience of budgeting and cost control to achieve sales potential
 Understanding of how an organisation delivers a service in a local community through the creation and delivery of a defined USP in order to improve the lives of local people.
As needed, you will also be asked to complete a Volunteer Registration Form as part of our new Volunteer Induction process.
Interview Process A panel interview will take place after Friday 24th April with the CEO of Age UK Surrey and two other representatives. This interview will take place virtually, via Zoom.
To find out details of how to submit your CV and for more information, please click on the "Fill in an Application" button.
Mission Statement
Age UK Surrey aims to:
promote the wellbeing of older people in Surrey
improve public awareness of issues concerning ageing
influence public policy to meet the needs of older people
work with other agencies in the provision of relevant services for older people
If you have the time - however little - there are so many ways in which you can help.
The rewards are great. You will use your skills, meet new people, have fun and find it very, very rewarding. You can be sure that the time you give is making a positive difference to older people in the community.
I would like to volunteer