Shopping Volunteers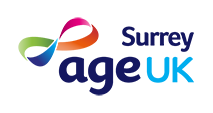 The Shopping Volunteer role supports a free service which is available to older people who are not be able to access online food deliveries or go to the shops because they are staying home to keep safe. It is for people who need essential items, including the collection of prescriptions.
What does a Shopping Volunteer do?
 A shopping volunteer helps the elderly person by fulfilling shopping and / or prescription needs.
 Shoppers usually do client's shopping at the same time as their own, if possible, to limit the number of times they need to go to the shops.
 When receiving shopping list items, volunteers ask the client whether there are items they would be happy to accept if an alternative brand is available.
 Volunteers are recommended to wear gloves and to not hand items directly over the client.
 Shopping volunteers do not enter the client's home and keep a safe distance from the client at all times (at least 2 metres).
 For Health and Safety, volunteers wash hands as often and/or sanitise as possible.
 Each time shopping completed volunteers drop an email to the contact at Age UK Surrey to confirm the shopping has been delivered to client.
 If client needs further shopping and volunteer is happy to continue, to let client know and arrange directly. Additionally, to let contact at Age UK Surrey know via email.
Personal Qualities:
We are looking for volunteers who;
- are reliable, helpful and committed to helping others with their essentials
- have an understanding of and empathy with the needs of older people
- are able to follow the shopping volunteer instructions (provided after registration) and who follow guidelines and policies provided by Age UK Surrey on Health and Safety and Confidentiality etc.
References/ID: The role requires two references. Shoppers are offered a straightforward free DBS registration.
Hours: To fit around your availability
For further information please click on the Fill in an Application button.
Mission Statement
Age UK Surrey aims to:
promote the wellbeing of older people in Surrey
improve public awareness of issues concerning ageing
influence public policy to meet the needs of older people
work with other agencies in the provision of relevant services for older people
If you have the time - however little - there are so many ways in which you can help.
The rewards are great. You will use your skills, meet new people, have fun and find it very, very rewarding. You can be sure that the time you give is making a positive difference to older people in the community.
I would like to volunteer