Volunteer Co-Host - Culture Cafe - CRANLEIGH - Posted 29th June 2021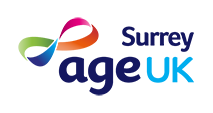 Hours: Wednesdays, 10.30am - 12.30pm
Supported by: Volunteer Lead
Location/Role: Cranleigh - Manns of Cranleigh Coffee Shop 101-105 High Street, Cranleigh, GU6 8AY
 To Co-host Café Culture weekly sessions in Cranleigh along with our Lead Volunteer
 This is a great volunteer role to help others get to know each other in a social environment and enjoy a weekly get-together and chat in a friendly atmosphere at a Café Culture social group.
 To ensure people engage and are included in this social session.
 Café Culture is open to anyone aged 50+ and no booking is required. People are welcome to come on their own or bring a carer or family members to join in with the conversations.
Personal Qualities:
 Have good communication skills and are sociable
 Be reliable, helpful and committed to helping others
 To have an understanding of and empathy with the needs of older people
 To be able to be aware of guidelines and policies on Health and Safety, etc which will be provided .
To Apply / References:
 Existing Age UK Surrey Volunteers encouraged to apply
 New volunteers will need to complete a registration form providing two references
To find out more, please click on the "Fill in an Application" button and I will get back to you as soon as possible.
Debra
Mission Statement
Age UK Surrey aims to:
promote the wellbeing of older people in Surrey
improve public awareness of issues concerning ageing
influence public policy to meet the needs of older people
work with other agencies in the provision of relevant services for older people
If you have the time - however little - there are so many ways in which you can help.
The rewards are great. You will use your skills, meet new people, have fun and find it very, very rewarding. You can be sure that the time you give is making a positive difference to older people in the community.
I would like to volunteer